Vastu Consultant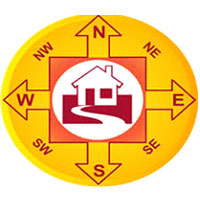 Vastu shastra (vastu sastra) means science of architecture and construction. Found in Indian subcontinent, these survive as manuals on design, layout, measurements, ground preparation, space arrangement, spatial geometry and other aspects of architecture. Vastu sastras incorporate traditional Hindu and in some cases Buddhist beliefs.The designs are based on integrating architecture with nature and ancient Indian beliefs utilizing perfect geometric patterns (yantra), symmetry and directional alignments.

Ancient Vastu Sastras discuss design of Mandir (temples),and include chapters on the principles, design and layout of houses, towns, cities, gardens, roads, water works, shops and other public necessities. While most Vastu shastras describe rules of construction and architecture, a few include chapters on astrology and rituals recommended for buildings.

The Sanskrit word vastu means a dwelling or house with a corresponding plot of land. The vrddhi, vastu, takes the meaning of "the site or foundation of a house, site, ground, building or dwelling-place, habitation, homestead, house". The underlying root is vas "to dwell, live, stay, reside". The term shastra may loosely be translated as "doctrine, teaching".

Vastu-Sastras (literally, science of dwelling) are ancient Sanskrit manuals of architecture. These contain Vastu-Vidya (literally, knowledge of dwelling).